ISOCLEAN x INKED BONE Light Up Scented 525ml Makeup Brush Cleaner & Eco refill bundle
LIMITED EDITION
ISOCLEAN x INKED BONE Light Up 525ml Scented makeup brush cleaner & Eco refill bundle

You will receive:
1 x 525ml Light Up Scented Makeup Brush Cleaner (Spray Top)
1 x 525ml Scented Makeup Brush Cleaner Eco Refill
Here we are with our limited edition scented brush cleaner with the awesome INKED BONE
Top notes are Saffron and Jasmine; middle notes are Amberwood and Ambergris; base notes are Fir Resin and Cedar.
Leaving your brushes smelling luxurious and expensive while killing 99.9% of bacteria!
A little message from INKED BONE
"Allo geezers, I wanna say a massive Thankyou for all your support on this awesome collab!
When you get your hands on this your minds will be blown with the incredible scent I hand picked that is inspired by my favourite perfume!
Don't forget we have limited light up bottles available on the live on launch day! These are a one of a kind that you don't want to miss!"

LOTS OF LOVE, INKED BONE AND TEAM ISOCLEAN x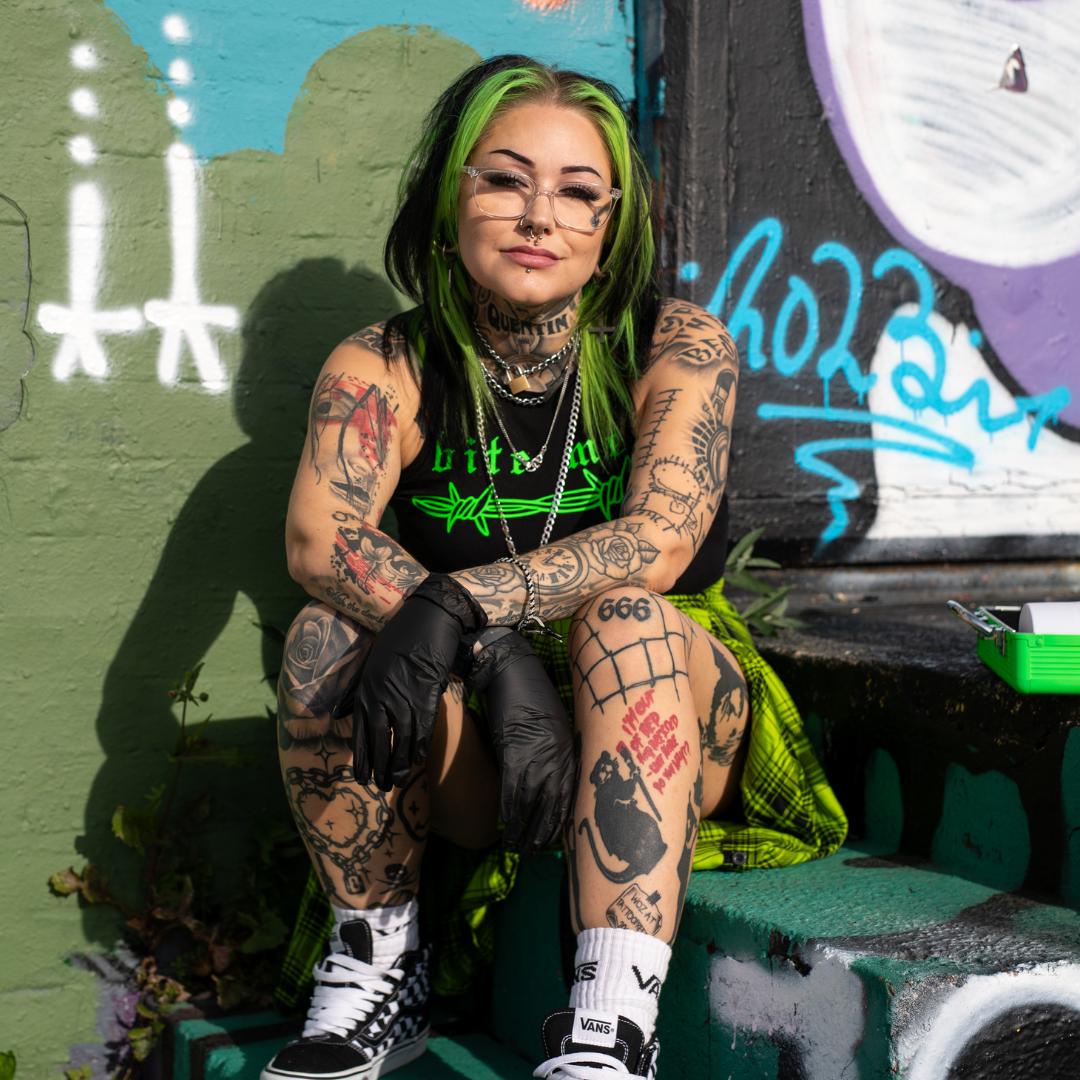 Best brush cleaner
Loved this brush cleaner and the limited edition bottle is so cute. Smells great and I didn't find it irritating, makes me actually clean my brushes between uses. I didn't realise intially but the bottle has an actual light in the bottom. Awesome.
Fabulous
Received my Ink Bone set & love it. It smells amazing & I can't believe how clean my brushes have become! I will have to purchase the formula for my sponges.
so far the best
I've tried lots of different makeup brush cleansers but this one is probably the best I had. It cleans well but dries quick like no other brush cleanser I tried in the past. The fragrance is also a nice touch but it's not overwhelming.
Iscoclean x inked bone light up brush cleaner
Very easy to use smells exactly like baccarat rouge 540 great at removing stubborn stains and I love how it lights up
ISOCLEAN x INKED BONE Light Up Scented 525ml Makeup Brush Cleaner & Eco refill bundle
ISOCLEAN x INKED BONE Light Up Scented 525ml Makeup Brush Cleaner & Eco refill bundle
$32.00
Let customers speak for us