ISOCLEAN x INKED BONE Light Up Scented 525ml Makeup Brush Cleaner
LIMITED EDITION
ISOCLEAN x INKED BONE 525ml Light Up Scented makeup brush cleaner
You will receive:
1 x 525ml Light Up Scented Makeup Brush Cleaner (Spray Top)
Here we are with our limited edition scented brush cleaner with the awesome INKED BONE

Top notes are Saffron and Jasmine; middle notes are Amberwood and Ambergris; base notes are Fir Resin and Cedar.
Leaving your brushes smelling luxurious and expensive while killing 99.9% of bacteria!
A little message from INKED BONE
"Allo geezers, I wanna say a massive Thankyou for all your support on this awesome collab!
When you get your hands on this your minds will be blown with the incredible scent I hand picked that is inspired by my favourite perfume!

Don't forget we have limited light up bottles available on the live on launch day! These are a one of a kind that you don't want to miss!"

LOTS OF LOVE, INKED BONE AND TEAM ISOCLEAN x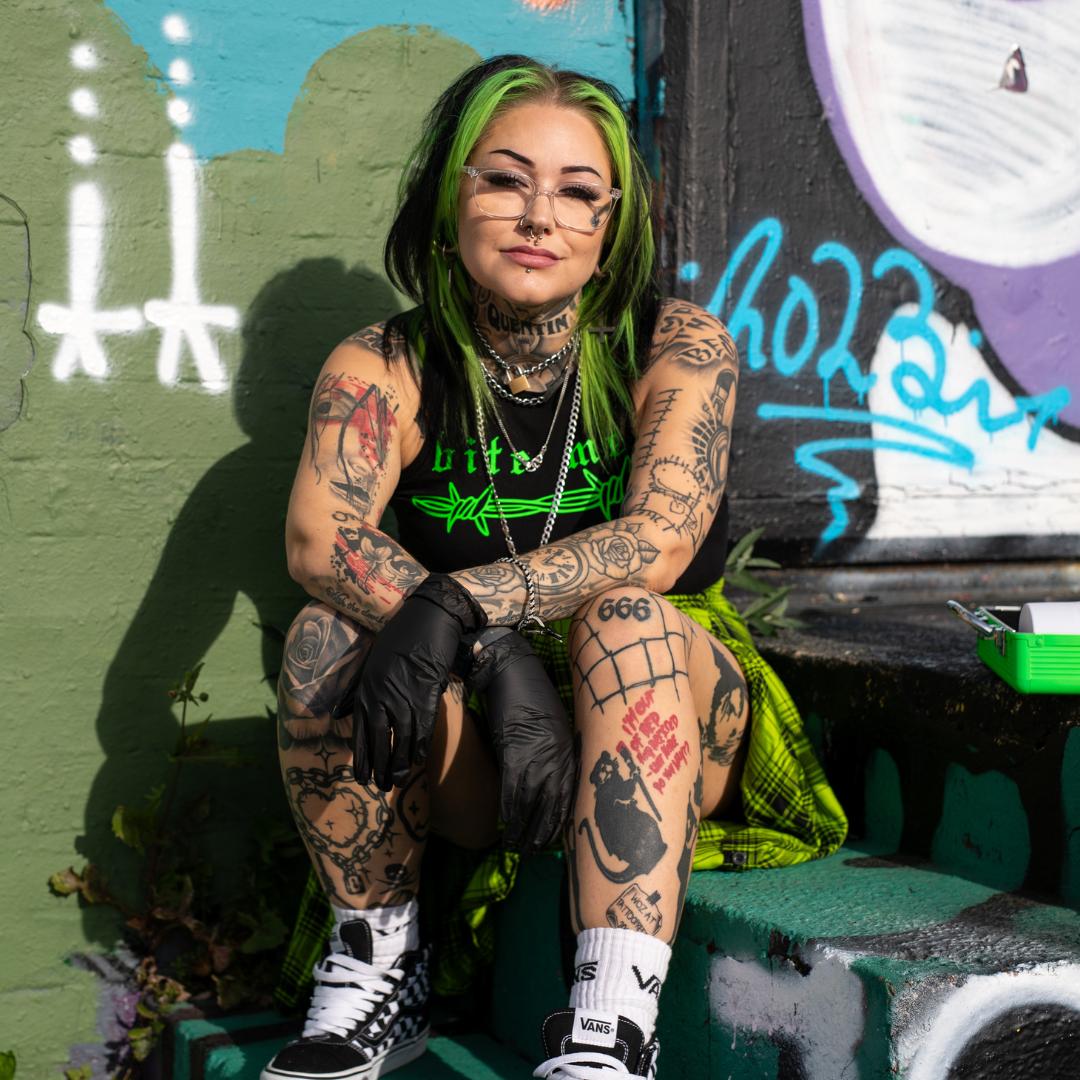 Iso-clean
I love it, I was so surprised how well it cleaned, and it fragrance was lovely too. Quick resolve any issue to. Great service and products
Amazing!
I have used ISOCLEAN before and it's amazing for cleaning make up brushes so quick and easy to use. When I saw Inked Bone was doing a Collab I wanted to buy to support her as she is such a real, down to earth person and I'm glad I did it's the same amazing formula but with the added bonus of smelling great and the bottle looks so pretty on my make up table! 🖤
Inked bone isoclean
It smells great and cleans the bushes really quick and I absolutely love the bottle
Love the smell
Will highly recommended this product
ISOCLEAN x INKED BONE Light Up Scented 525ml Makeup Brush Cleaner
$27.00
Let customers speak for us